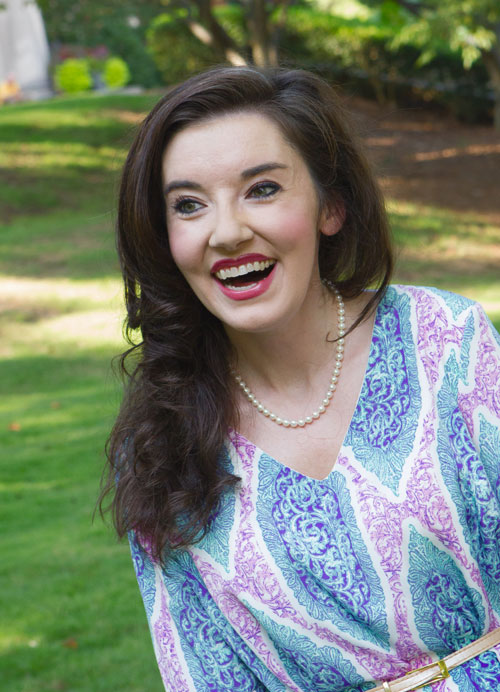 Hi, I'm Erin! Thank you for stopping by.
First things, first:  You should know that you are special.  You are unique.  You are loved.  I hope you will find the community here welcoming and encouraging.  Rising and Shining is all about providing you helpful motivation, tips and advice for your daily life.
I am a child of God, a wife and mother to my two greatest blessings.  I dearly love my faith, my family and getting the most out of life!  Like so many of you, I am a busy girl runnin' my legs off to keep life moving forward while making sure all the ends meet.  I recognize a need for ladies to have a place to convene, share their journeys, and share their joys!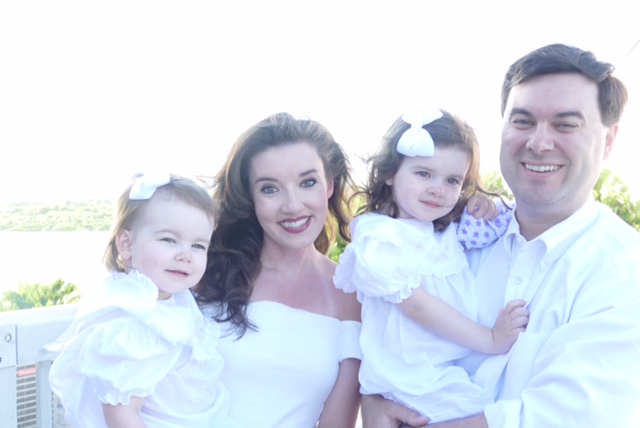 Fun Facts About Me:
My Momma is my best friend. My Daddy is my hero. My babies are my whole world.
I am a self-proclaimed macaroni-n-cheese; crab cake; guacamole; and chicken salad connoisseur.
My favorite meal of the day is Brunch…predominantly because Mimosas are the star of the menu! 😉
I love to put together a fancy frock, but 90% of the time you will find be donning sweatpants and spaghetti stains these days.
I love chocolate. And peanut butter. And anything with chocolate AND peanut butter.
Favorite Quote: "Somewhere there's someone who dreams of your smile and finds in your presence that life is worthwhile. So, whenever you're lonely, remember it's true: Somebody somewhere is dreaming of you."
Favorite Bible Verse: "A happy heart makes the face cheerful." Proverbs 15:13a
My favorite past-times include Putt-Putt, scrapbooking, tennis, tap, ballet and theatre (both as an observer and a wannabe performer).
My favorite things to do nowadays consist of reading bedtime stories, playing Barbies, doing puzzles and snuggling with my two little girls.

I feel God calling me to share inspiration with others. I want my girls to know that they can achieve anything they dream through hard work and God's guidance. Writing has always been a passion of mine. Rising & Shining is an incredible outlet to feed that passion. Let's create a community where we share our high points, low points and all the joys in between!
My prayer is that over time you and I will build a friendship from our weekly virtual interaction and will become like two friends hangin' out on the couch sippin' on coffee / tea / adult beverage of your choice, while we chat about this crazy thing called life 😉  So, sign up today and join us, friend!  We would love to have you!
Rising and Shining will provide you fashion tips, recipes, parenting thoughts, interior design ideas, craft projects, wardrobe inspo, relationship encouragement and most importantly, a word from the Lord each week.  I post all 5 posts for each week on Sunday nights.  I respect the privacy and clutter of my subscribers' (lovingly referred to as my Rising and Shining Tribe 😉 ) inboxes (because girl, I totally get the frustrating, over-crowded inbox struggle bus), so I only send one newsletter a week (Monday morning) which will conveniently list all of the content for that week in one tidy email.
I post using the following schedule:
#MommaMondays – On Mondays, the posts are motivational with the intention of encouraging my Momma Tribe for the week ahead.
#TipTuesdays – On Tuesdays, I share recipes, interior design tips / tricks, and helpful pointers related to family and fun.
#WildCardWednesdays – On Wednesdays, I share helpful checklists, fashion / wardrobe inspiration, craft ideas, news, fashion tips, homemaking advice or quotes.
#ThoughtfulThursdays – On Thursdays we take a deeper look at what God is teaching us in His Word.
#FabFriYAYFive – On Fridays, I post my five favorite random products, Bible verses, quotes or tips of the week.
It is my prayer that this information will be uplifting and encouraging to you throughout the week. Thank you again for being here. I hope to get to know you much better along the way!
XOXO,
Erin