#FabFriYAYFive
A Guide for the Southern Belle Snowbird
Y'all I am cold.
Like, my bones are cold.  And, all I want to do is escape to a desert somewhere.  Or wherever it is not 20 degrees or below. HA!
So, let's take a glance at what we have to look forward to here in a few months when we can finally escape the tundra!
It is officially resort season … aka that time of year when snowbirds flood our newsfeeds with jealousy-inducing photos of their Sports Illustrated cover edition sun tans.
Why can't that be me and you this year, sister?
If you have a warm getaway approaching, OR you just want to stock up to get yourself excited for summer…today's post is for you.
Side note: did you know that fashion lines typically roll out resort wear collections in late October?  These lines include warm weather wear, swimsuits, beach accessories, etc.  All the happy things.  I will let you in on a little secret, NY & Company puts out one of my favorite resort collections every single year.  They surprisingly don't advertise these lines well enough, but they come out with one every year.  I actually enjoy their resort collections sometimes better than their every day lines.  They are amazing.  So, be on the lookout for them and stock up on Black Friday next year!
DISCLAIMER: All of the items below are monogrammed, because well #SouthernBelle.  BUT, you can get all of these items without a monogram if you prefer a more subtle beach look 😉
Finally, Marley Lilly (the shop where you can find all of these items) is simply amazing.  If you are on the hunt for monogrammed goods, I suggest Marley Lilly or Swoozies! Happy shopping!
Ok, on to this season's cute finds…
(1) Pineapple Jewelry Pouch – Nothing is worse than a sandy diamond ring, or sea-salt stained gold bangle.  Am I right, friends?  So, I searched high and low for an extra cute option for all us Southern Belles…and stumbled upon possibly the cutest beach bag addition since forever.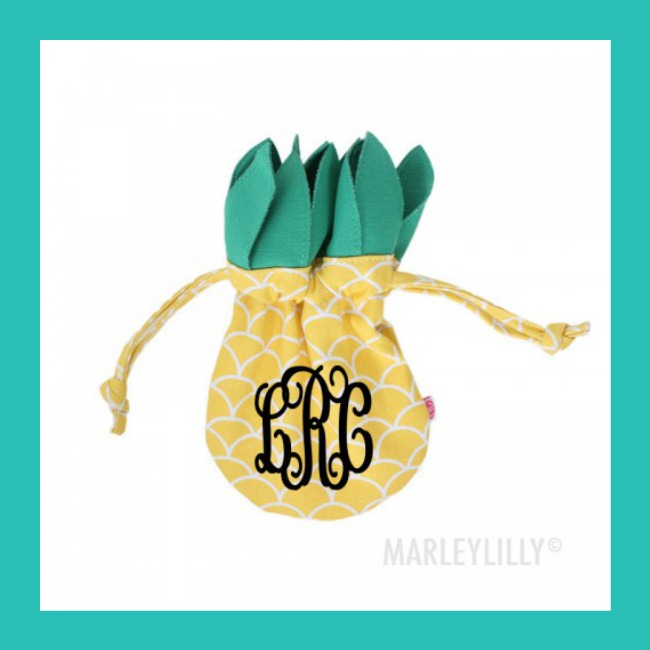 Photo: MarleyLilly
(2) Insulated Cups – My love for Tervis Tumbler may be my strongest material love.  Nah.  Nevermind.  This girl is all about the purses and shoes.  BUT, I LOVE a good Tervis.  Nothing I've found does a better job of insulating your beverage and I love the texture of the cups.  Check these out if you need a fun cup for the beach…remember the "no glass" rule 😉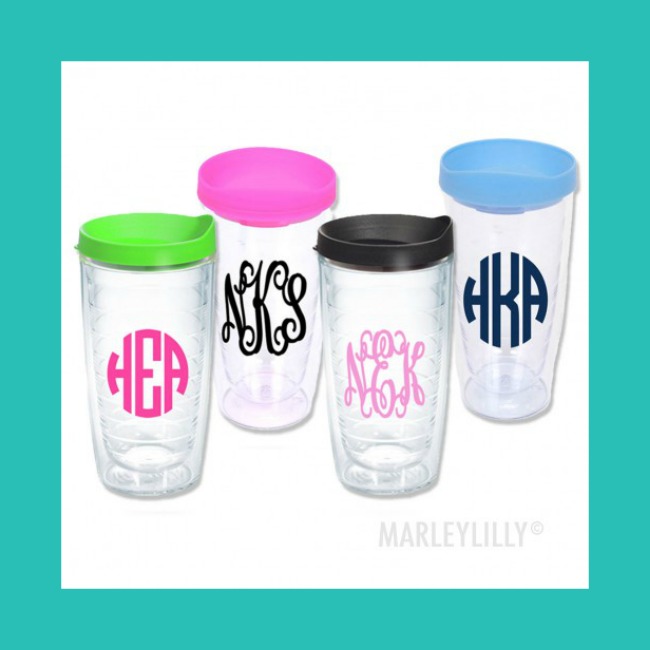 Photo: MarleyLilly
(3) Coordinating Pom Pom Accessories – If you've been in our little tribe for long, you know that I am unabashedly obsessed with pom pom anything.  Heck I would put a pom pom trim on my microwave if it wasn't distasteful.  This hat and bag combo will have you turnin' heads all the while shielding you from the sun's harmful rays and keepin your pineapple jewelry bag (above) safe and secure 😉
Photo: MarleyLilly
Hat: HERE
Tote: HERE
(4) Clear Makeup Bag – I love this thing whether I'm headed to the beach or not!  Plus, you could totally use this for game days since most stadiums have now introduced a clear bag rule. SCORE!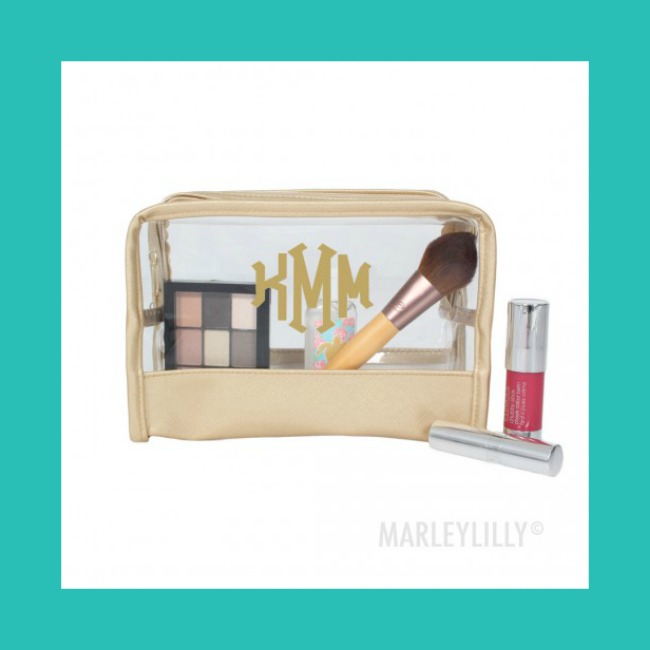 Photo: MarleyLilly
(5) Pineapple Sandals – Keeping with the pineapple theme, how adorable are these sandals?  The monogram on these is subtle and the threading is divine.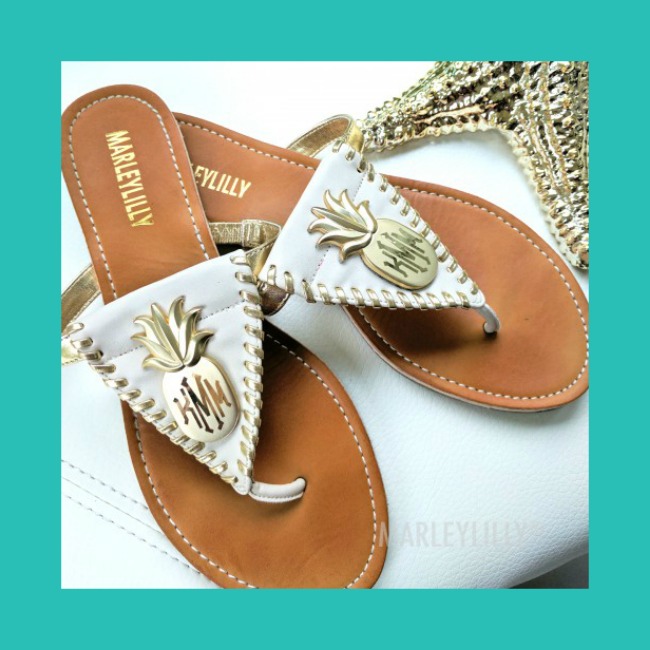 Photo: MarleyLilly
NOTE: I do not receive any form of commission or affiliate revenue from any of my product endorsements.  These are simply just products I really love and thought you may love them, too!
What were some of your favorite products this week?  And what are your snowbird necessities?
Please share in the comments!
Welcome to our Tribe!!  Please sign up for our Monday newsletter to receive weekly tips, recipes and encouragement! 🙂
http://www.erinbrownhollis.com/wp-content/uploads/2018/01/blogaaaaaafeature.jpg
372
675
erinbrownhollis@gmail.com
http://www.erinbrownhollis.com/wp-content/uploads/2016/08/eb_logo2.jpg
erinbrownhollis@gmail.com
2018-01-15 03:53:20
2018-01-15 03:53:20
A Guide for the Southern Belle Snowbird