#WardrobeWednesday
Flouncing Into Fall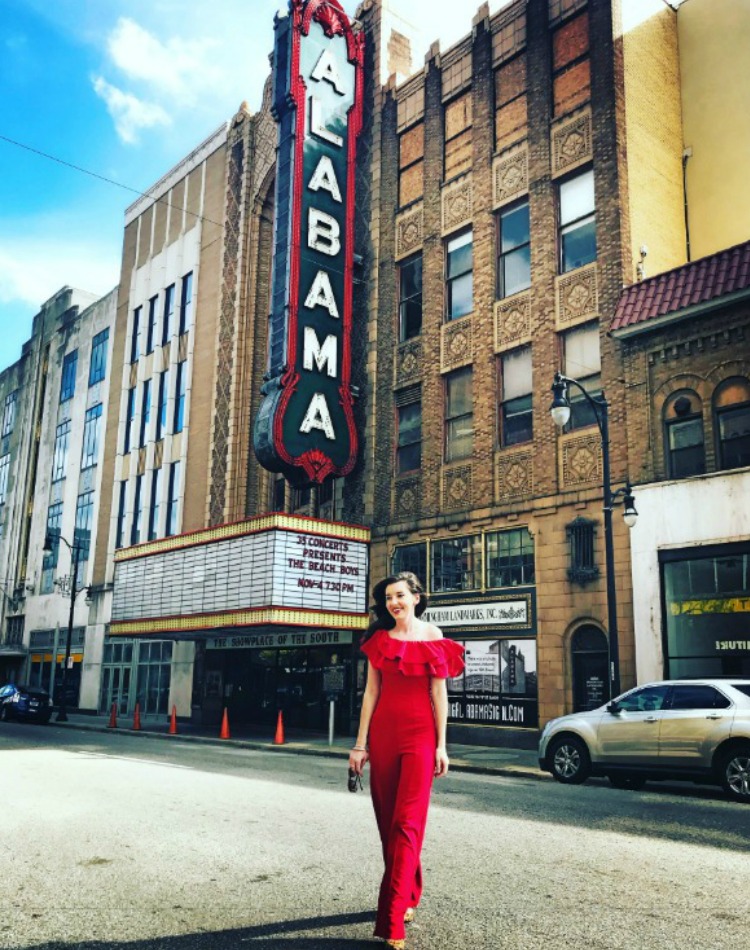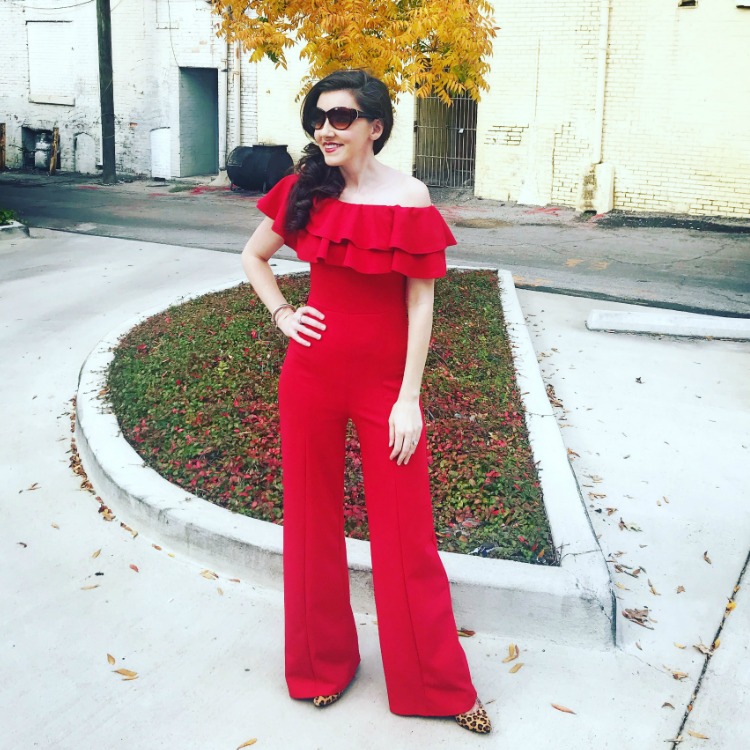 Jumpsuit: HERE
Leopard Heels: HERE
Sunnies: HERE
Is anybody else layered up this morning?  Whew!  It is cold here in Bham!  Fall has finally arrived.
But, the best thing about Fall in the south is that by afternoon, the weather is absolutely perfect.
This past weekend was no different.  We loved getting out and enjoying the beauty all around us!
Bama Belle all the way, friends.
This past weekend, I took the kiddos out for a tour of some of the iconic spots in our town.
Amongst other fun things, we spent a good bit of time oohing and ahhing over the legendary Alabama Theatre Sign.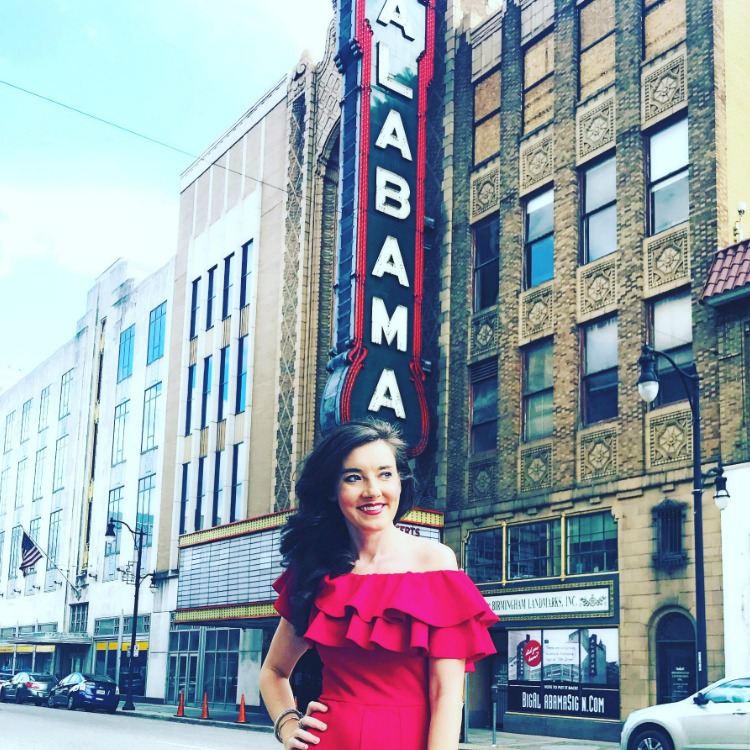 We've seen this sign so many times before, but something about having the whole street pretty much to yourself on a quiet weekend makes it magical.
Confession: we stood in the middle of the street and pretended like we owned the place.
#NoRegrets.
In fact, wherever you are from, take a weekend and go explore your own town.
Stand in the middle of the street and act like you run the show.
Because who is going to tell you that you don't…?  Except for that policeman posted up outside the landmarks…but as it turns out, these guys are super awesome and kind.
Not tellin' you how I know this.  Just trust me…
I promise you won't be disappointed by the rush this little activity gives you.
And next time I'm drivin' downtown on a slow weekend day, I promise not to run over you as you bask in all your glory! 😉
If you are from Alabama, you may have heard that this iconic sign is about to be removed and the actual original sign will take its place.
SO…if you want some memories with this beauty, get out and snag some pics while you can!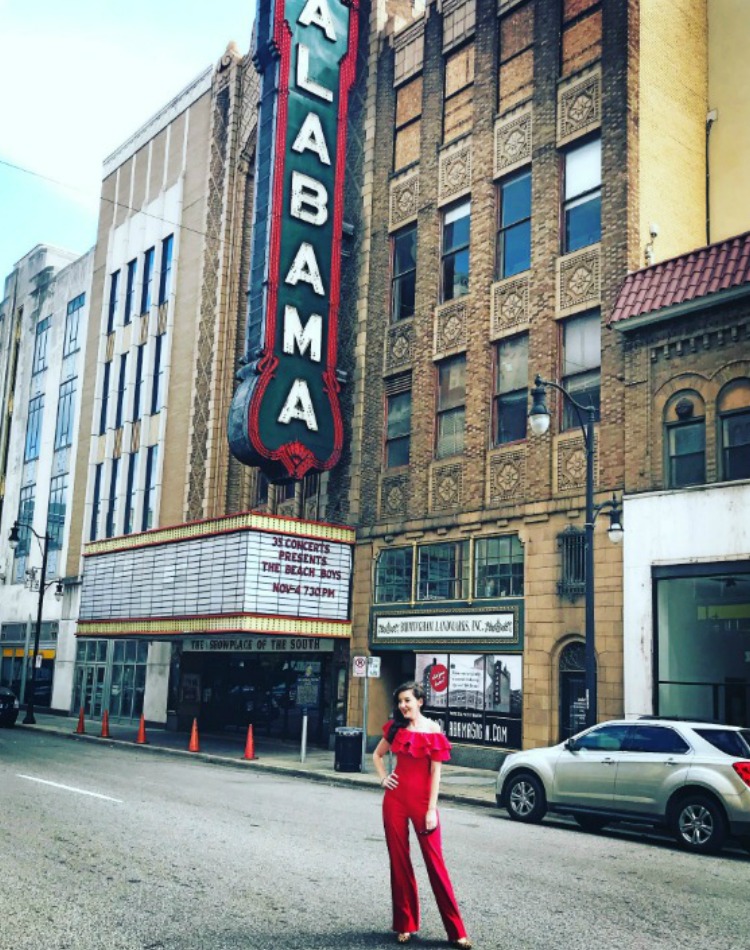 I love this red ruffle number.  Is anyone really surprised?!?
With the holidays right around the corner, this look would be perfect for a holiday party, cocktail party or night out on the town!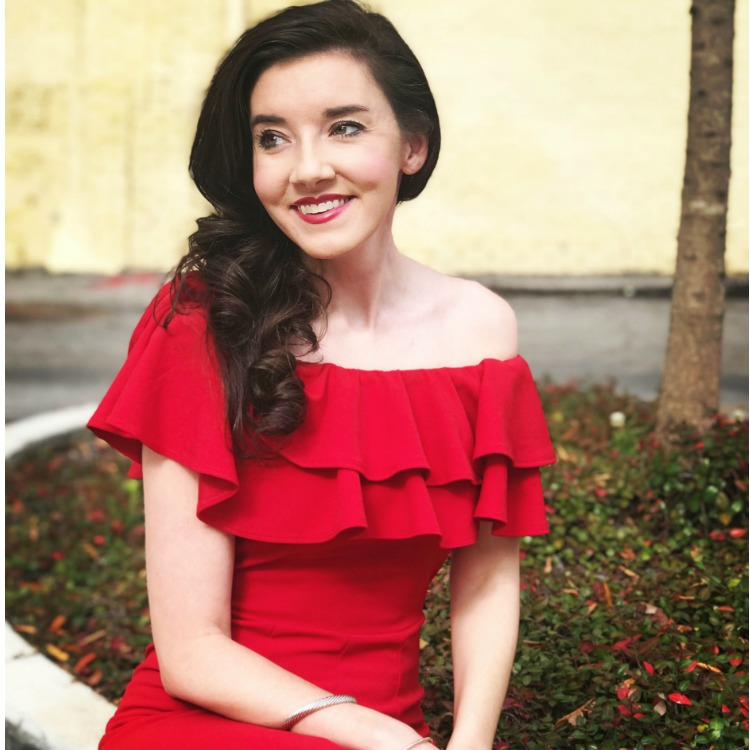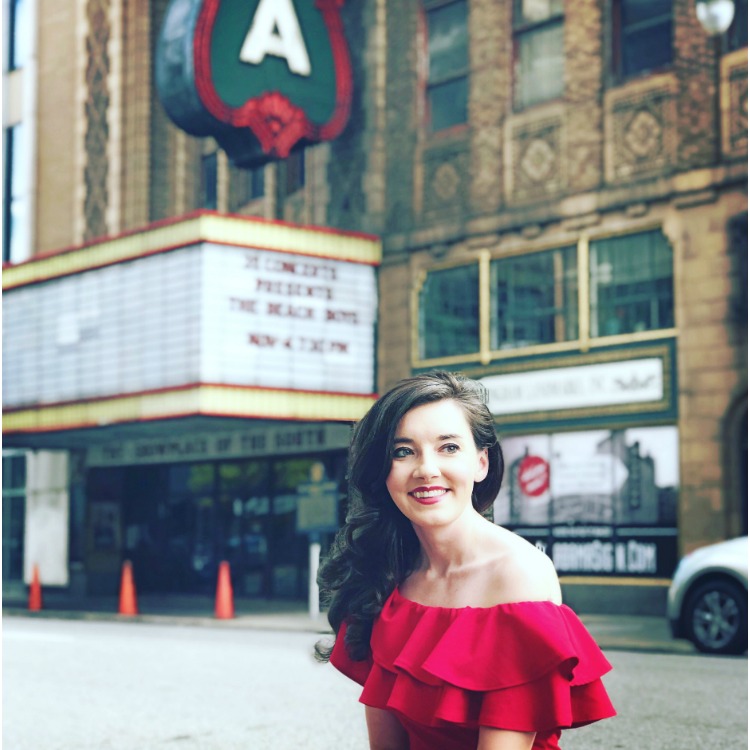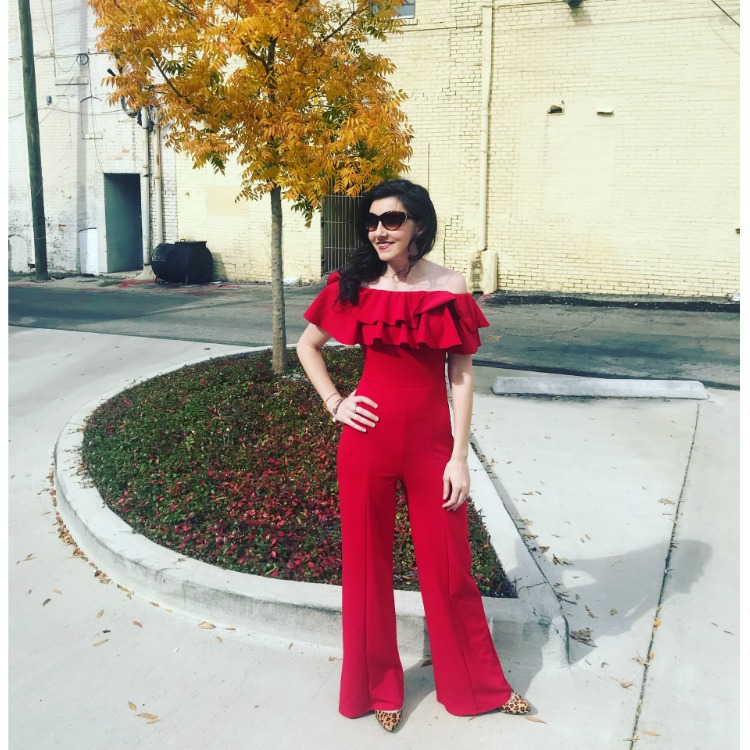 I paired this look with my all time fave leopard heels for that extra special pop.
Because, don't forget… leopard is a neutral! 😉
I didn't choose to wear any earring with this so I wouldn't take away from the drama of those red ruffles!
But you could totally rock any pair you wanted with this, even another pop of color if you wish!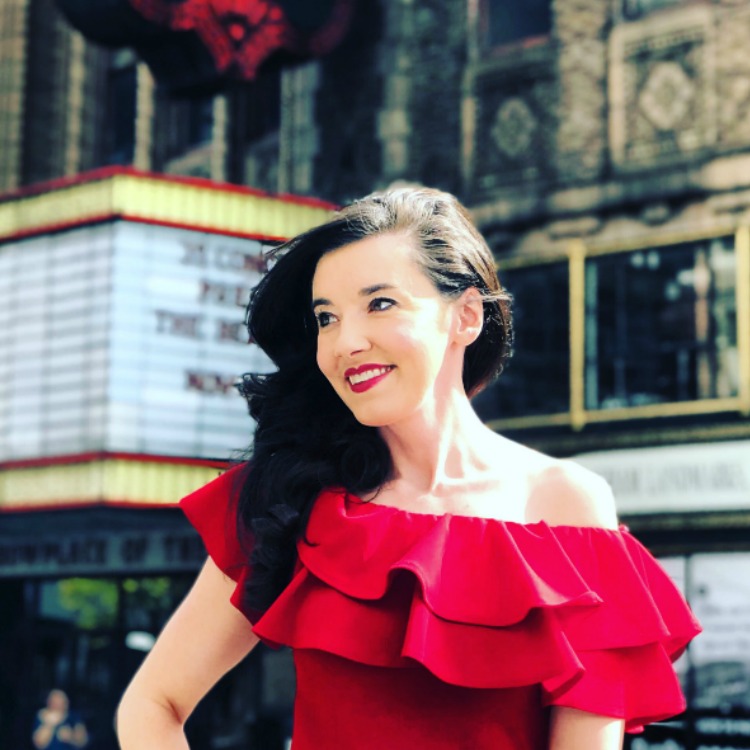 This whole outfit came in for under $ 60!  And the best part is that those leopard pumps will get put to realllly good use now that those temps have plunged.
In fact, they may even show up next week… 😉
NOTE: As always, sharing fashion inspiration with y'all is super fun, but please remember most importantly, that true beauty is found within : "[T]he Lord sees not as man sees: man looks on the outward appearance, but the Lord looks on the heart." 1 Samuel 16
What fashion pieces are you playing dress up with in your closet this week?  Please share in the comments!
Welcome to the Tribe, friend! Please subscribe to our Monday newsletter for weekly tips, recipes, fashion inspo and encouragement so you'll never miss out! 🙂
http://www.erinbrownhollis.com/wp-content/uploads/2017/11/blogaaaaafeature-1.jpg
372
675
erinbrownhollis@gmail.com
http://www.erinbrownhollis.com/wp-content/uploads/2016/08/eb_logo2.jpg
erinbrownhollis@gmail.com
2017-11-13 05:39:16
2017-11-13 05:39:16
Flouncing Into Fall