#TipTuesday
Cupcake Turkey Treats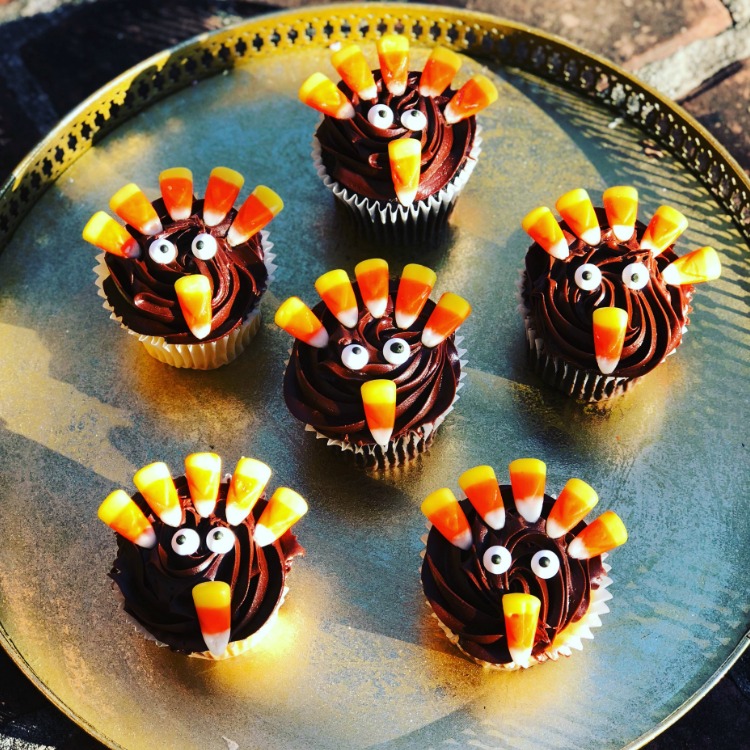 I could share some pretty amazing Thanksgiving-esque delicacies with you today…
And if you are really on a hunt for some last minute soul food recipes, click around under the Food tab, because, Friend, I've got 'ya covered 😉
BUT, today, I am sharing the easiest, cutest and most delish treat that your loved ones will beg you to make for years to come… Cupcake Turkey Treats!!
You will need: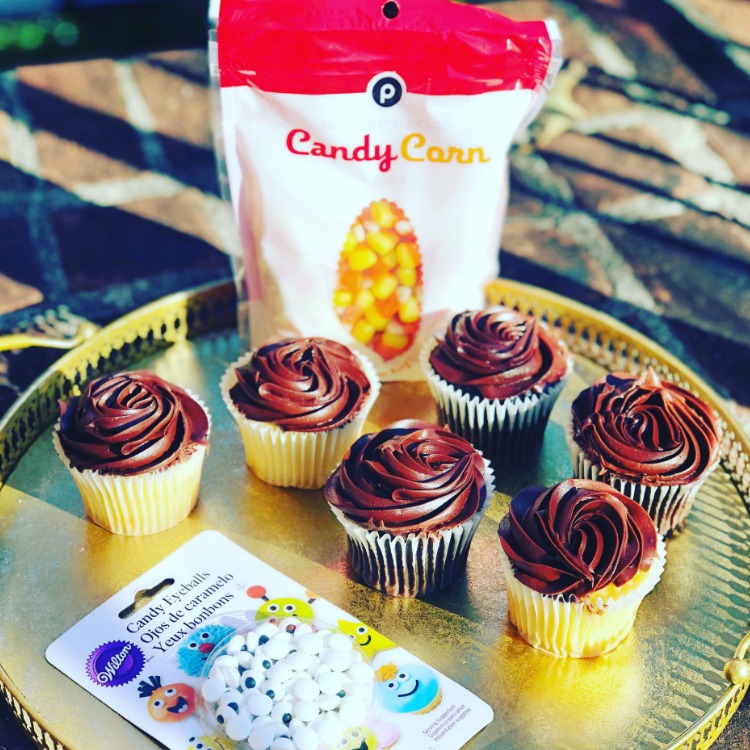 1 Bag of Candy Corn
Cupcakes with Chocolate Icing (as many as you would like)
Candy Eyeballs (You can purchase these at Hobby Lobby, Target or Amazon 😉 )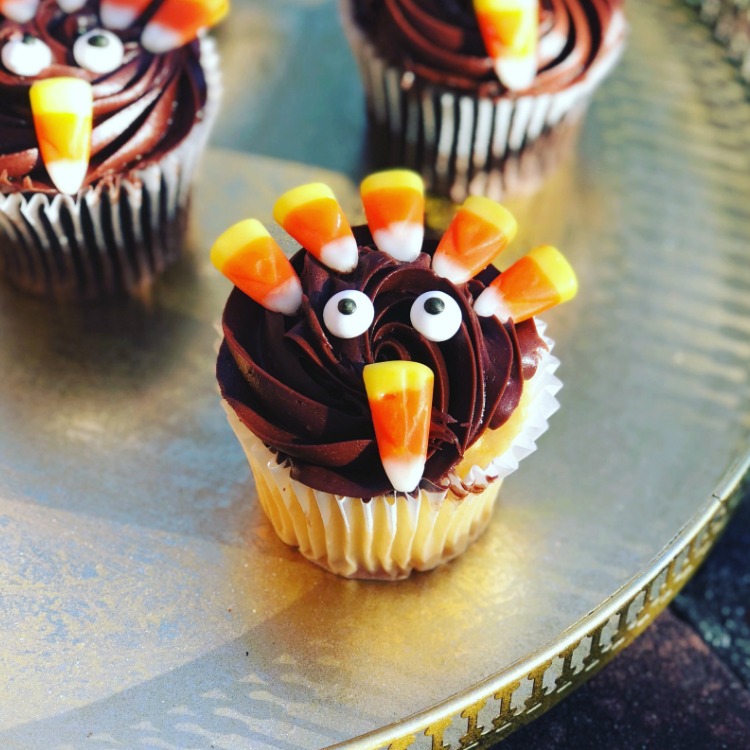 Directions:
(1) Bake cupcakes and ice your cupcakes (OR buy them at Publix like me…ha! – that'll save you a whole step 😉 )
(2) Using 5 candy corns, space them evenly around the top of the cupcake in a half-moon design to create the look of feathers.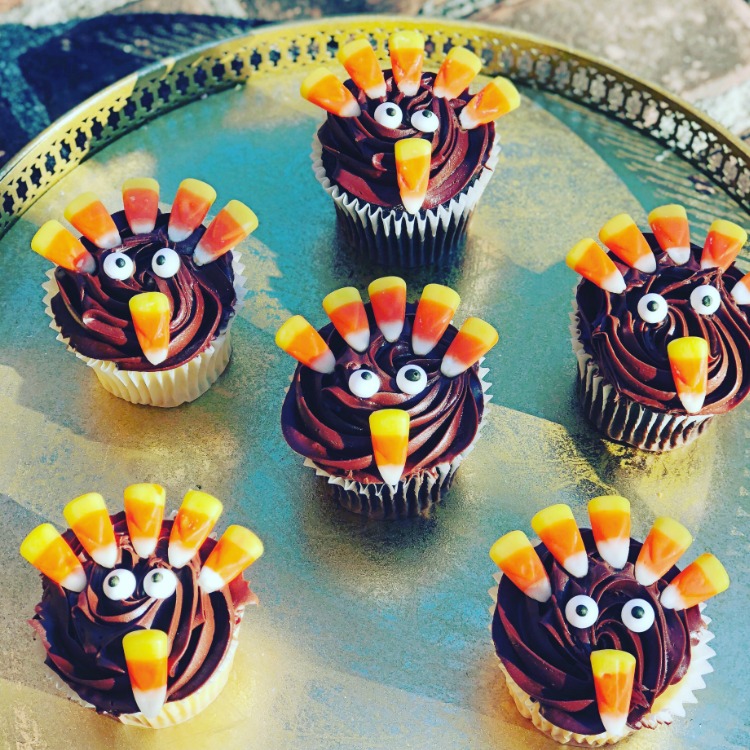 (3) Using 2 candy eyes, place them evenly spaced in the center of the cupcake to create the turkey's eyes.
(4) Using one candy corn, place it in the center at the bottom of the cupcake for the beak.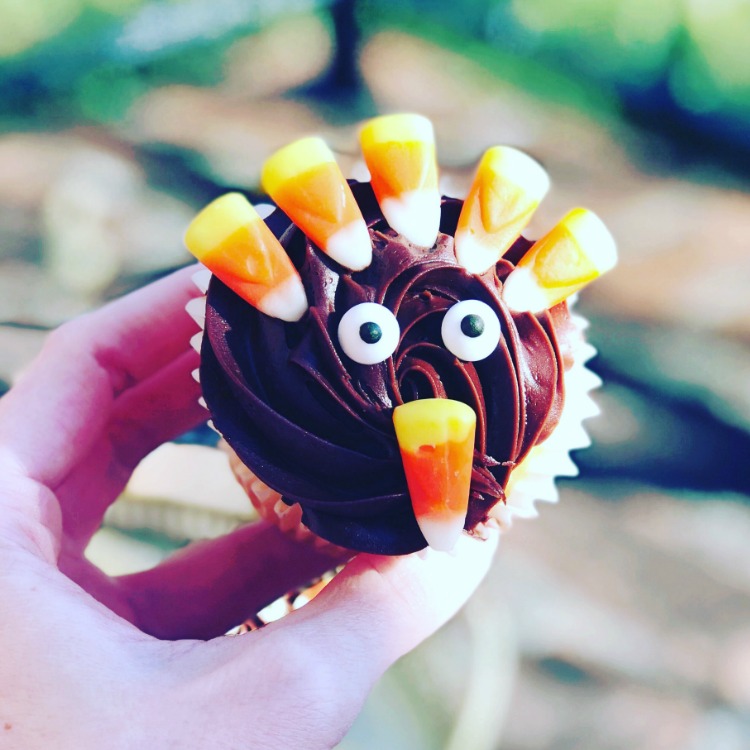 (Side note: I didn't really have to type all these tedious, yet painfully obvious, instructions out… did I?!?)  HA! Have FUN!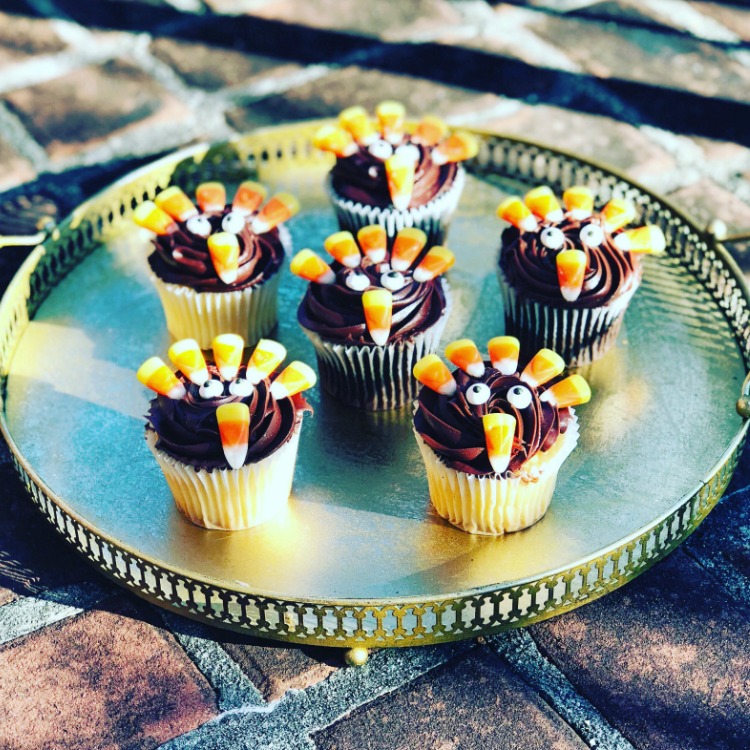 What are you fixin' in your kitchen this week? Please share in the comments!
Welcome to our Tribe, Friend! SO glad you are here. If you'd like weekly tips, recipes and encouragement, please sign up for our Monday newsletter 🙂
http://www.erinbrownhollis.com/wp-content/uploads/2017/11/blogaaaaacupcakes8.jpg
372
675
erinbrownhollis@gmail.com
http://www.erinbrownhollis.com/wp-content/uploads/2016/08/eb_logo2.jpg
erinbrownhollis@gmail.com
2017-11-20 03:10:39
2017-11-20 03:10:39
Cupcake Turkey Treats