#FabFriYAYFive
Thanksgiving Essentials
Fab FriYAY Five is a weekly listing of my five favorite products, verses, quotes, crafts or ideas of the week – hope you will discover some new favorite items, too!
This week I am sharing some fun Thanksgiving finds that are sure to add to your festivities for years to come!
(1) Festive Décor – Who says that Christmas is the only holiday worth spending an entire weekend (or weeks) decorating for?!?  I think if we had some décor saved up for Thanksgiving, it would help us not breeze through it and start singing Christmas carols so quickly!
Ok, maybe that will never happen….but at least it could help us a little bit…maybe?!?
Here are a few thoughts for some gorgeous décor for your home…for…..wait for it…..THANKSGIVING!  You know, that too often forgotten in-betweenie holiday tucked in the middle of Halloween and Christmas 😉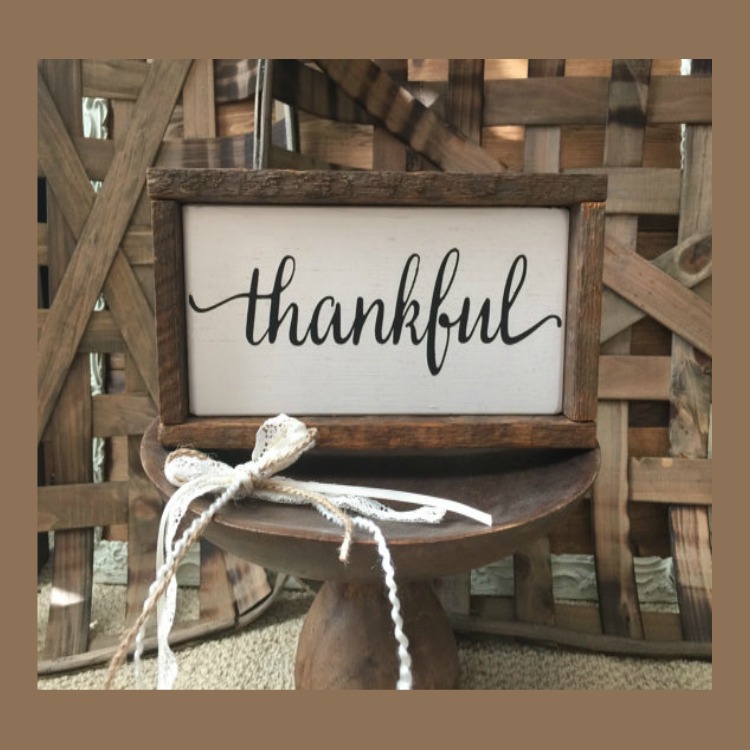 Photo: Etsy
Thanksgiving Décor Inspo comin' at ya!  Ladies, I found this stunning photo on Pinterest and had to share because it incorporates a similarly gorgeous "Thankful" sign!  Hoping to somewhat recreate this look to warm up my home for Thanksgiving this year, too!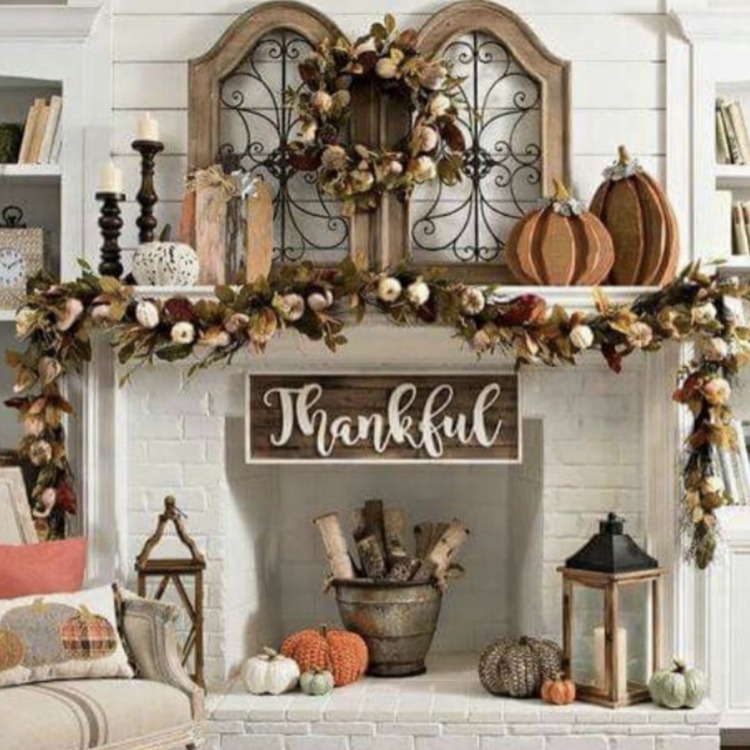 Photo: Some Really Talented Pinterest User 😉
(2) Seasonal Wine Glasses and Appetizer Plates – I love any reason to add to my entertaining gear.  These festive wine glasses and appetizer plates are just the right amount of seasonal spunk for anyone!
They are subtle and elegant.  Plus, with gold taking over the world, they should mesh well with whatever colors you are using for chargers, dinnerware, etc.
Check these out for your next holiday cocktail soire!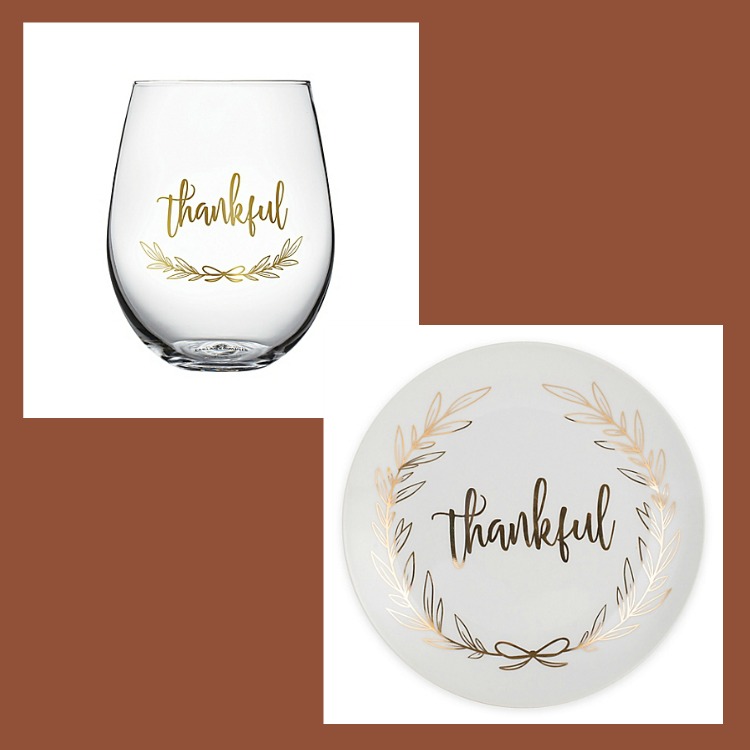 Photos: Bed, Bath & Beyond
Glass: HERE
Plate: HERE
(3) Beverage Dispenser Station – I have showcased these before, because I seriously could drink out of one of these every single day.
They are very handy and make your beverage pouring much more posh 😉
PLUS, you don't have to schlep around your house all day offering to pour more drinks!  Let your guests take care of their fill up at their leisure and give yourself more time for mingling!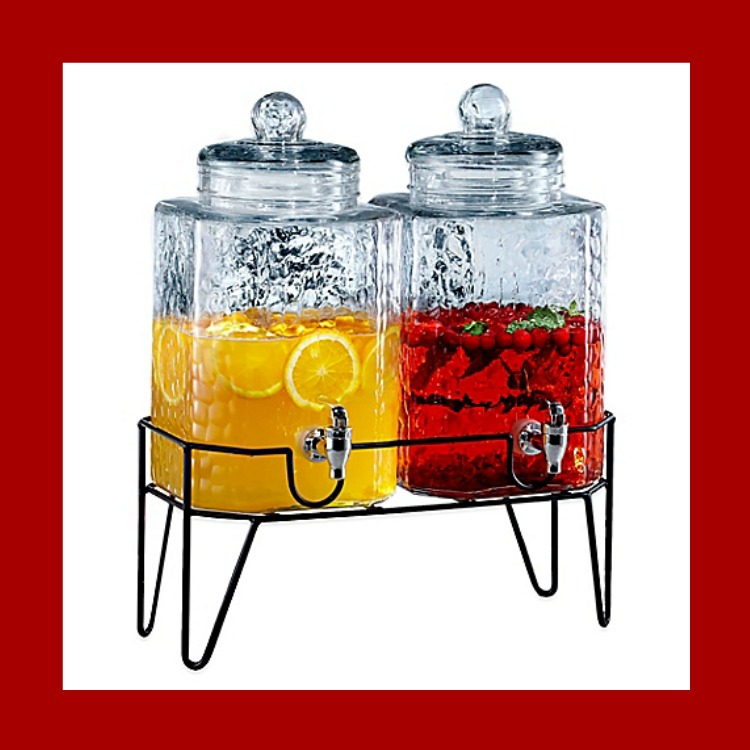 Photo: Bed, Bath & Beyond
(4) Turkey on the Table – I gotta say, when I saw this I had to have it.  It reminds me of a new Elf on the Shelf-esque tradition, BUT finally one for Thanksgiving!
This little guy will surely become a tradition that your loved ones will look forward to year after year!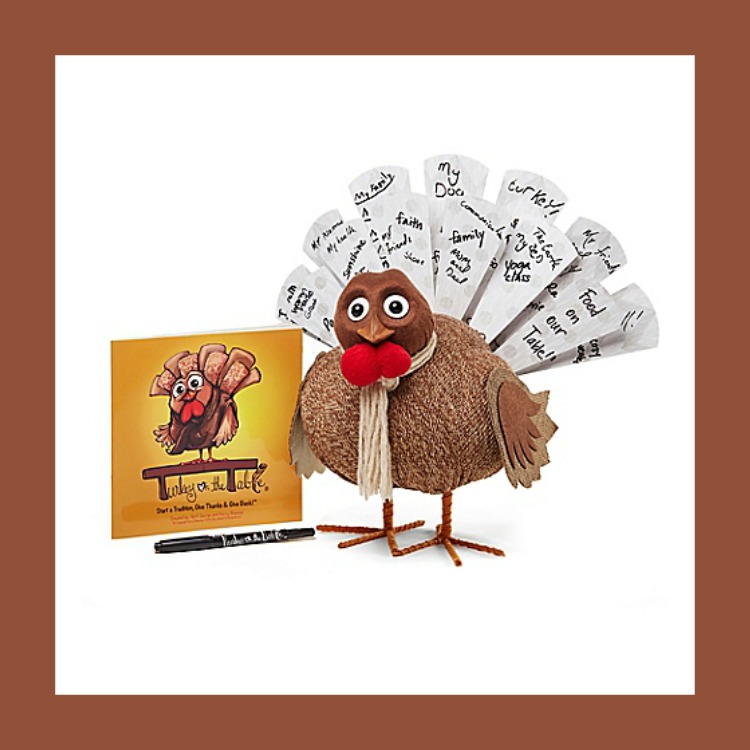 Photo: Bed, Bath & Beyond
(5) Monogrammed Door Hanger – Dear southern friends, in case you haven't noticed, monogrammed door hangers are ALL THE RAGE.  And if you haven't jumped on the bandwagon just yet, treat yourself (and your family) to an early stocking stuffer and step up your stoop game!
These are available everywhere, but I've linked them at Swoozie's here.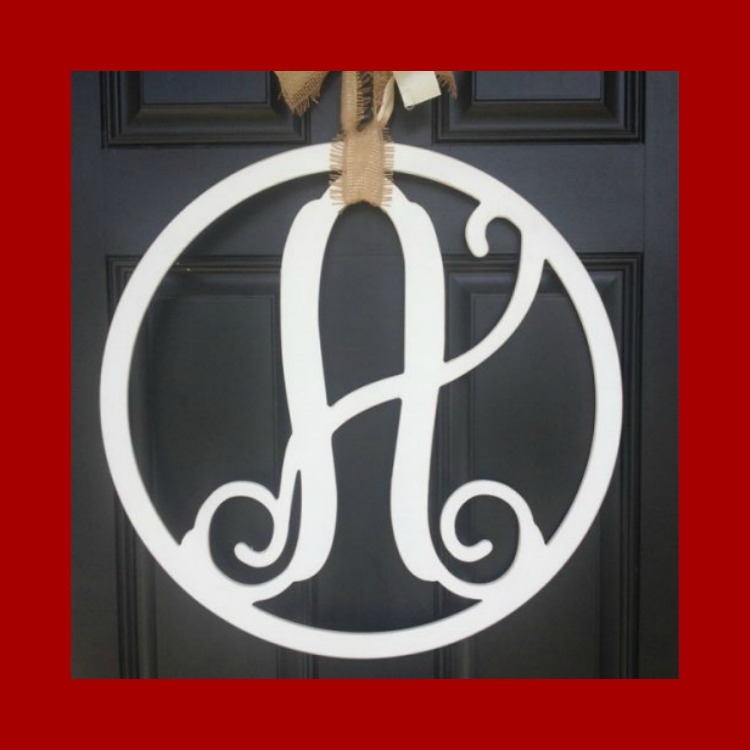 Photo: Swoozie's
NOTE: I do not receive any form of commission or affiliate revenue from any of my product endorsements.  These are simply just products I really love and thought you may love them, too!
What were some of your favorite products this week? Please share in the comments!
Welcome to our Tribe!!  Please sign up for our Monday newsletter to receive weekly tips, recipes and encouragement! 🙂
http://www.erinbrownhollis.com/wp-content/uploads/2017/11/blogaaaaathanksgivingfeature.jpg
372
675
erinbrownhollis@gmail.com
http://www.erinbrownhollis.com/wp-content/uploads/2016/08/eb_logo2.jpg
erinbrownhollis@gmail.com
2017-11-13 05:30:45
2017-11-13 05:30:45
Fab FriYAY Five