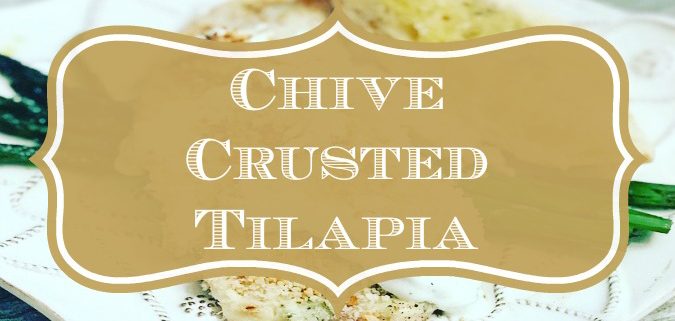 #TipTuesday
Chive Crusted Tilapia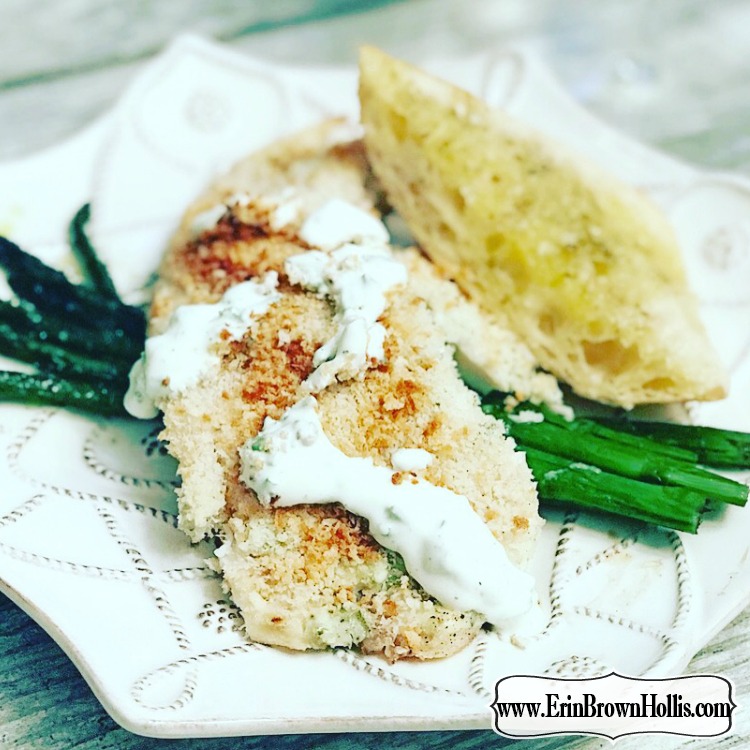 If you are like me and need a little break from turkey, dressing and four different types of cranberry sauce (don't ask...), have no fear!
Because today's recipe is so fresh and so clean, clean it needs a rap song written about it, too. 😉
This light chive crusted tilapia paired with fresh asparagus will serve as a detox for yo' full and weary soul, friend.
You will need:
2 pieces of Tilapia
1/2 cup of panko
6 ounces of asparagus
Sour cream
1/4 ounce of chives
1 tablespoon Vegetable oil
2 tablespoons butter
1 lemon
Salt and Pepper
Dish Deets:
Prep Time: 5-10 minutes
Cook Time: 20-25 minutes
Feeds: 2 Adults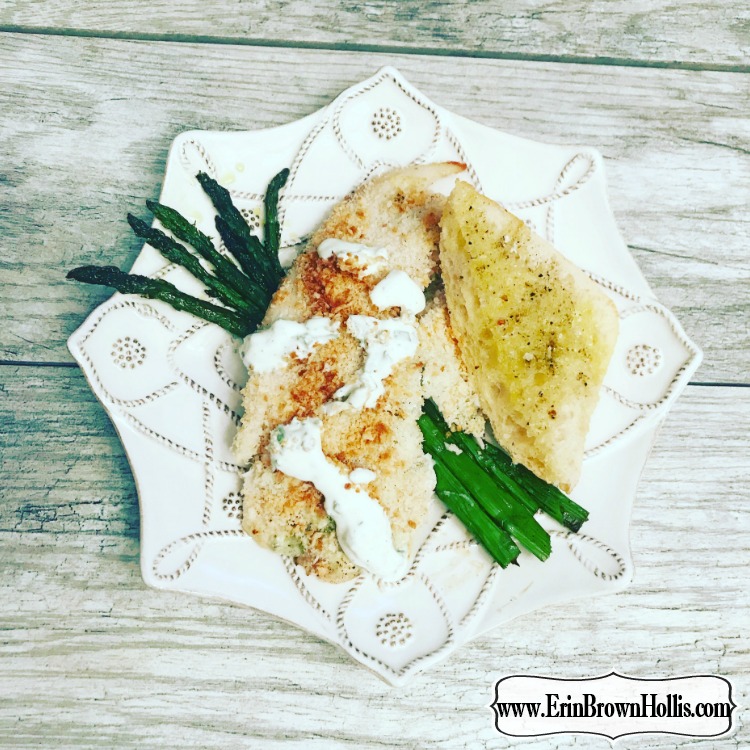 Directions:
(1) Preheat oven to 450.
(2) Chop and discard the tough ends off of the asparagus.  Wash thoroughly.  Finely chop the chives.  Halve the lemon and cut one of the halves into wedges for later use.
(3) To make the sauce, mix together 4 tablespoons sour cream, 1 tablespoon chives and a squeeze of lemon.  Season with salt and pepper.  Stir to combine evenly.
(4) Toss the asparagus with olive oil and salt / pepper to taste.  Lay the asparagus on a foil-lined baking sheet and cook until crisp.
(5) Mix some salt and pepper into your panko bread crumbs.
(6) Pat your tilapia dry and season all over with salt and pepper to taste.
(7)  Brush each piece of tilapia all over with the sauce.  Then, dredge each piece in the panko, pressing to ensure that the panko sticks to the fish.
(8) Place fish on a foil-lined baking sheet and cook until cooked throughout.  (You could also cook the fish in the skillet, it is up to you!)
(9) To serve, arrange some asparagus on the plate and top with a piece of tilapia.  Drizzle sauce on top of the fish and sprinkle with remaining chives and lemon.  Serve and ENJOY!
What are you fixin' in your kitchen this week? Please share in the comments!
Please subscribe to our Monday newsletter for weekly tips, recipes, fashion inspo and encouragement! 🙂
http://www.erinbrownhollis.com/wp-content/uploads/2017/10/blogaaaafood-4.jpg
372
675
erinbrownhollis@gmail.com
http://www.erinbrownhollis.com/wp-content/uploads/2016/08/eb_logo2.jpg
erinbrownhollis@gmail.com
2017-11-27 21:14:44
2017-11-27 21:14:44
Chive Crusted Tilapia