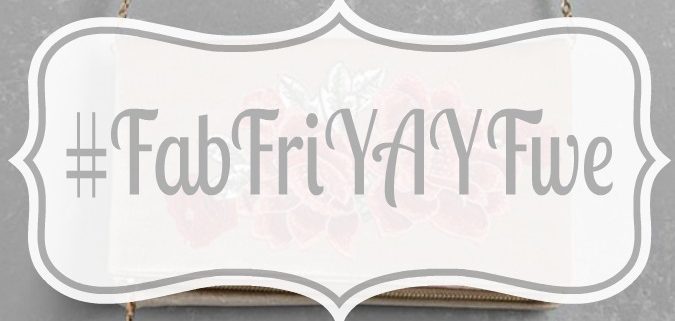 #FabFriYAYFive
Fab FriYAY Five is a weekly listing of my five favorite products, verses, quotes, crafts or ideas of the week – hope you will discover some new favorite items, too!
Today, I am sharing my 5 fave looks for one of the biggest trends of the season: VELVET!
(1) Ruffled Velvet Heels – Have you ever seen a richer, more beautiful hue on a shoe?!?
Seriously though, these are a must for the Fall… you could dress these up or down!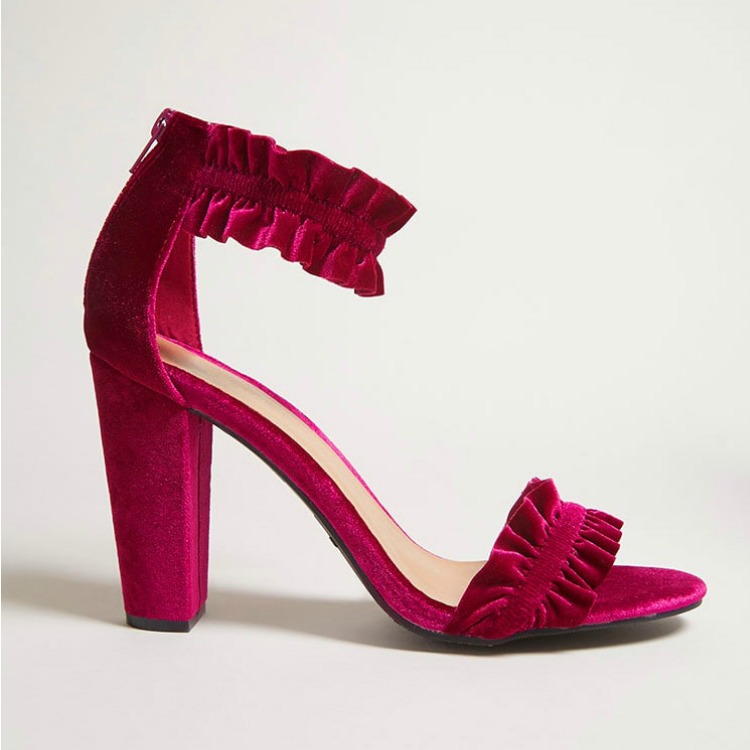 Photo: Forever 21
(2) Embroidered Velvet Purse – My obsession for purses continues…
Embroidery has been trending since early spring, and it appears it will follow through into the fall.  Hooray!
This elegant handbag is a perfect way to embrace the trend without overwhelming your look!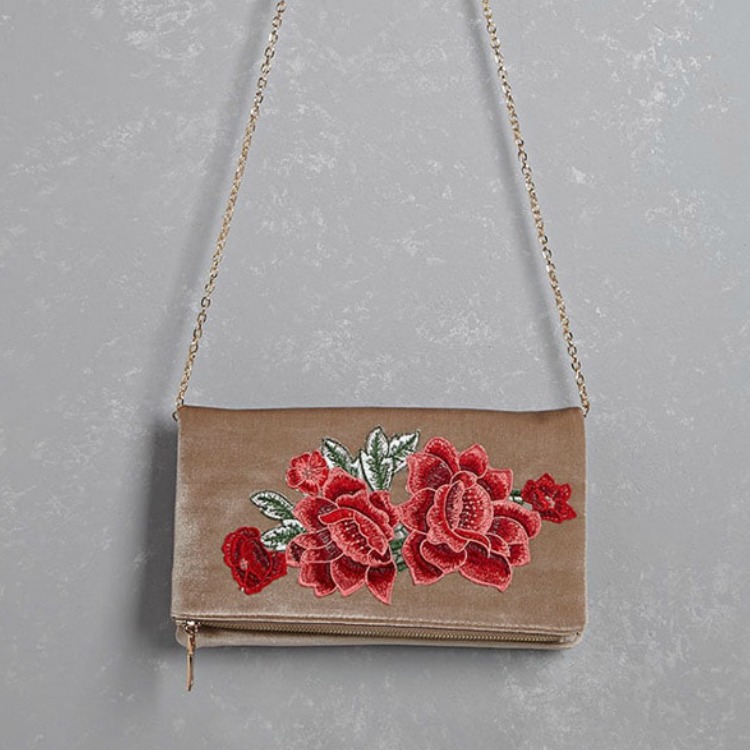 Photo: Forever 21
(3) Violet Palazzo Jumpsuit – Take all my money, people.  Velvet + Jumpsuit = Literally what I dream about at night…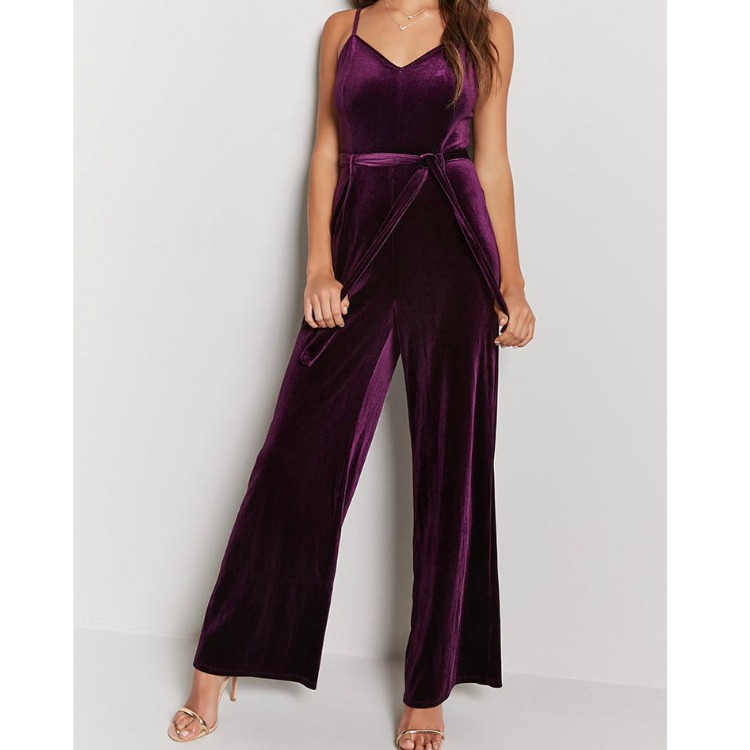 Photo: Forever 21
(4) Velvet Bow Flat – I mean…come on.  Bows make everything better!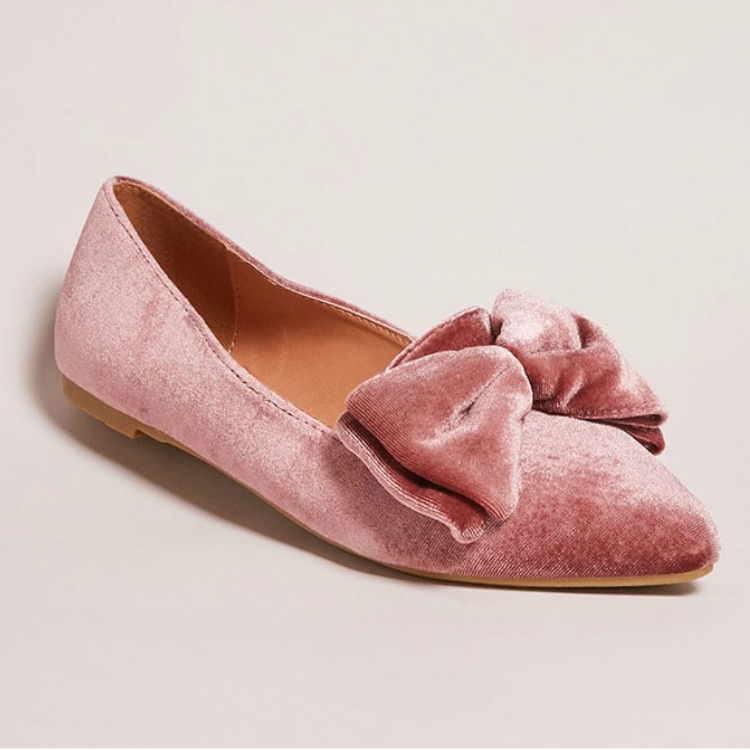 Photo: Forever 21
(5) Floral Velvet Open Shoulder Top – You are nailing two trends with this beauty!  Open Shoulder + Velvet = Fall Perfection!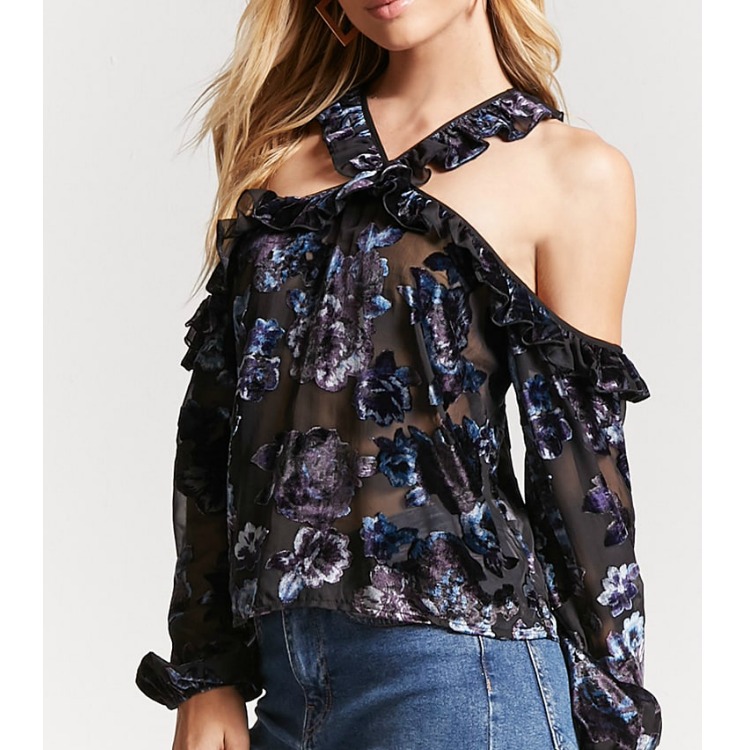 Photo: Forever 21
NOTE: I do not receive any form of commission or affiliate revenue from any of my product endorsements.  These are simply just products I really love and thought you may love them, too!
What were some of your favorite products this week? Please share in the comments!
Please sign up for our Monday newsletter to receive weekly tips, recipes and encouragement! 🙂
http://www.erinbrownhollis.com/wp-content/uploads/2017/10/blogaaaaafashfeature-6.jpg
372
675
erinbrownhollis@gmail.com
http://www.erinbrownhollis.com/wp-content/uploads/2016/08/eb_logo2.jpg
erinbrownhollis@gmail.com
2017-10-02 05:18:02
2017-10-02 05:18:02
Fab FriYAY Five