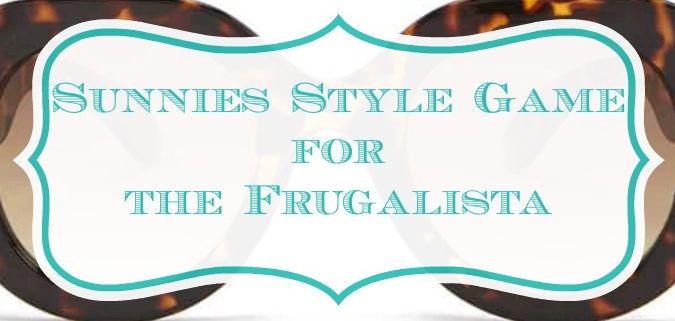 #WardrobeWednesday
Step Ahead for Spring
Sunnies Style Game for the Frugalista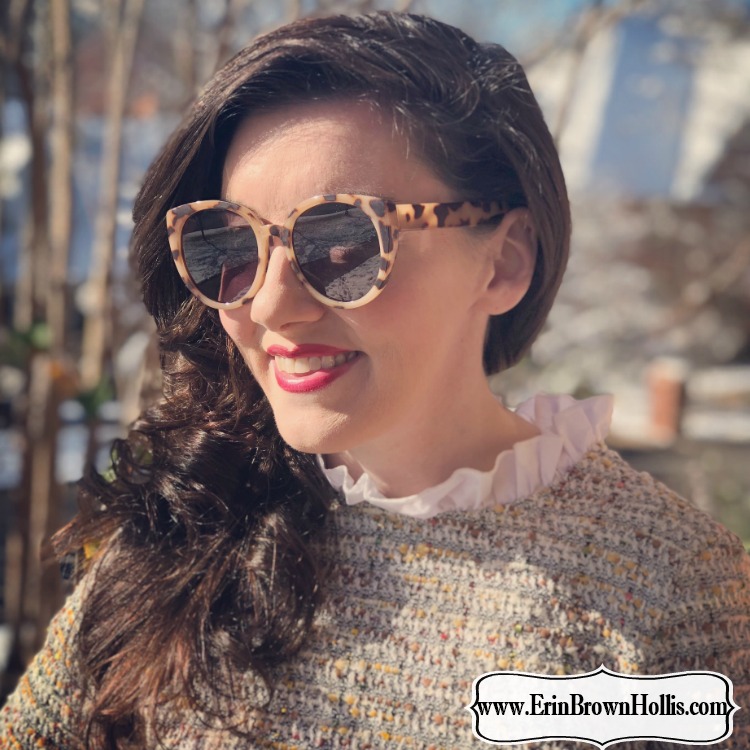 If you have checked out my blog at all over the last few weeks, you know that I am willing Spring to get here.  Like, I am getting on my hands and knees each night and having a good ole fashioned begging session with God to make it happen.  Ya feel me?!?
So, lately I've been in an everything-spring-and-summer mood.  And this post is no different.  Here goes…
One of the questions I get asked the most is where I get my sunglasses…and I always love to tell people that I never pay more than $ 10 for any that I own.
Even Target is too expensive for my sunglasses game, folks.  I often refer to this as sunnies for the Frugalista.  Where my fellow Frugalistas at?!?
If you are anything like me, sunglasses are the last accessory you think about, and you tend to lose, or destroy them by accident, on the regular…
Since I am well-known to sit on, lose or completely destroy a pair of sunglasses, I have to be very thrifty when on the hunt for a new pair.  But even though they may be the last accessory I consider when getting dressed, I do admit that sunnies may be one of the biggest opportunities to show off your style game.
At any given time, I have at least five pair of sunglasses ready to go in the event that the pair I walked out the door with this morning somehow did not return with me that evening.  And since none of them are more than $ 10, I would say that's a pretty good bargain!
These are a few of my best tips for finding inexpensive, yet still stylish, sunnies:
(1) Shop end of season sales – right now most retailers are slashing prices on their websites to make way for the brand new spring and summer looks to arrive starting next week.  So, check out places like Banana Republic, Nordstrom, and department stores for killer deals!.   Also, Shop for sunnies on special sale days like Black Friday and Cyber Monday.  Since sunglasses are typically fairly inexpensive in the first place, they are SUPER affordable on these massive sale days.;
(2) Shop for sunnies at Forever21 and Charming Charlie.  Even if you don't wanna rock the fashion from these two stores, you can totally rock their sunnies.  I have been buying mine from both of these places and can attest that even though they are very inexpensive, they hold up well! (In fact, Charming Charlie has a 2 for $15 sale going on right now!!!); and
(3) Pharmacies.  I know, this sounds crazy.  But, pharmacies are my GO-TO for cheap sunnies (and lipstick, by the way…).  Plus, if you provide your telephone number and sign up for their rewards programs, you can score even bigger savings on items such as sunglasses and makeup!
Here are some of the ones I've been rocking lately (and by lately I mean in 2017 – let's get real ain't nobody wearing shorts in the last 3 months!!)… [At the time of this post I am proud to announce that I actually have not broken any of these or lost any of them.  Well, I am not completely sure where the dark brown ones are in this very moment, but my best guess is at the bottom of one of my purses…]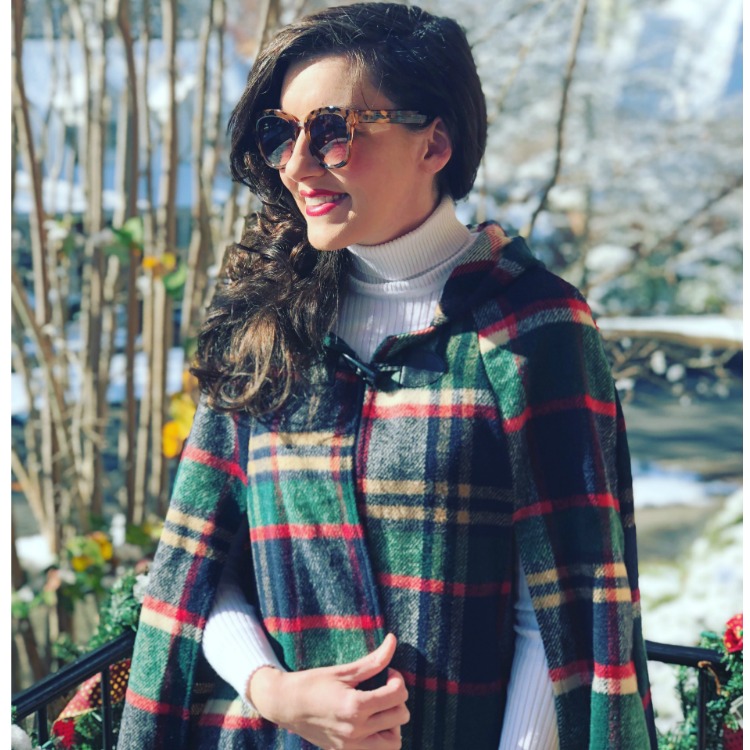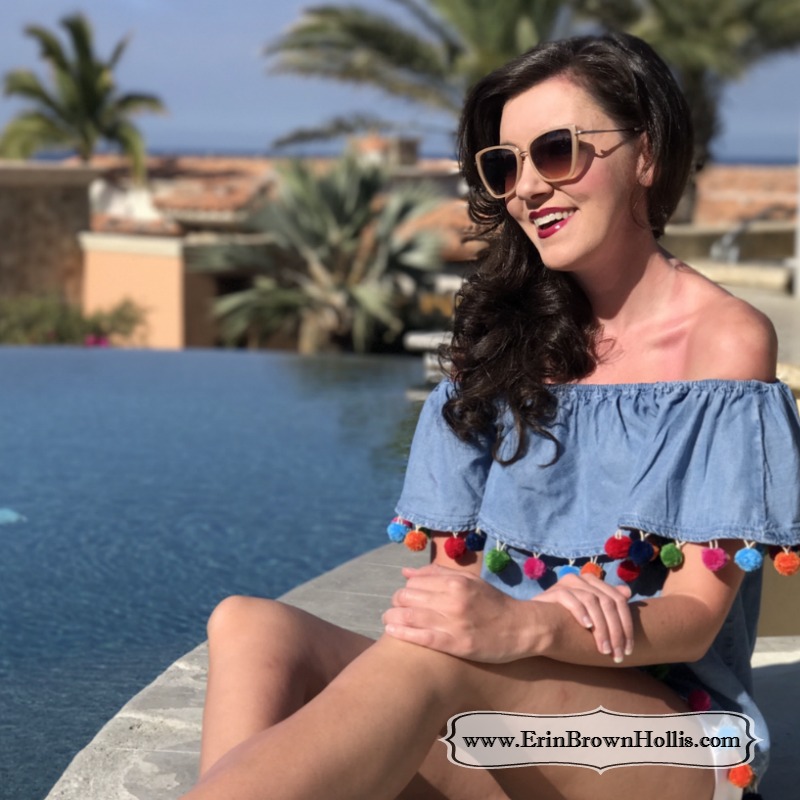 Without further ado, here are my top picks to get you Spring / Summer ready, girlfriend!: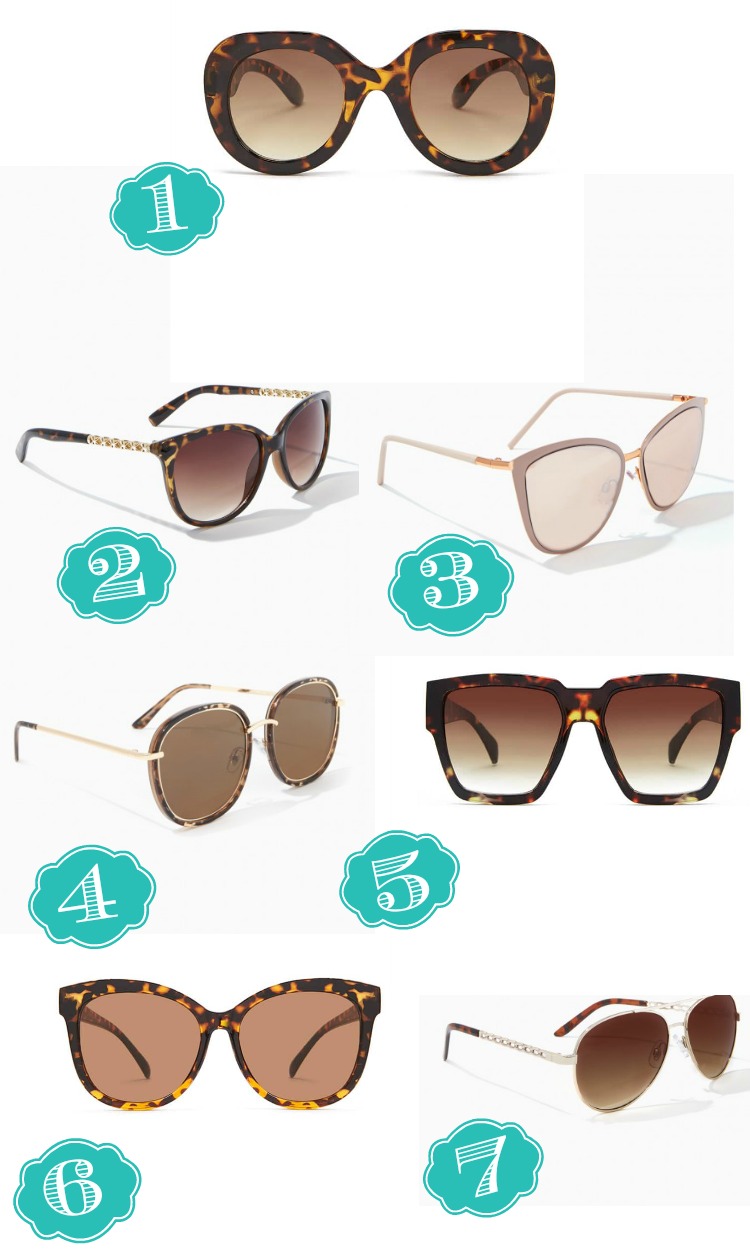 1: HERE ; 
What are your go-to sunglasses? Please share in the comments!
NOTE: As always, sharing fashion inspiration with y'all is super fun, but please remember most importantly, that true beauty is found within : "[T]he Lord sees not as man sees: man looks on the outward appearance, but the Lord looks on the heart." 1 Samuel 16
 Do you have any tricks for making winter fashion more fun?!?
What are you playing with in your closet this week? Please share in the comments! 🙂
Welcome, Friend! SO thankful you stopped by.  Each Monday I send out one email for the week listing all of the new posts for the convenience of my readers.  If you would like to be kept up to date with all the fun new content please drop your email address in the space below and I'll happily add you to our tribe!
http://www.erinbrownhollis.com/wp-content/uploads/2018/01/blogaaaaaasunniesfeature.jpg
372
675
erinbrownhollis@gmail.com
http://www.erinbrownhollis.com/wp-content/uploads/2016/08/eb_logo2.jpg
erinbrownhollis@gmail.com
2018-01-29 04:36:36
2018-01-29 04:36:36
Sunnies Style Game for the Frugalista