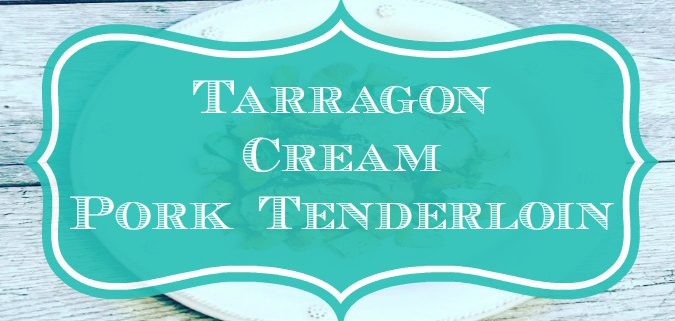 #TipTuesday
Tarragon Cream Pork Tenderloin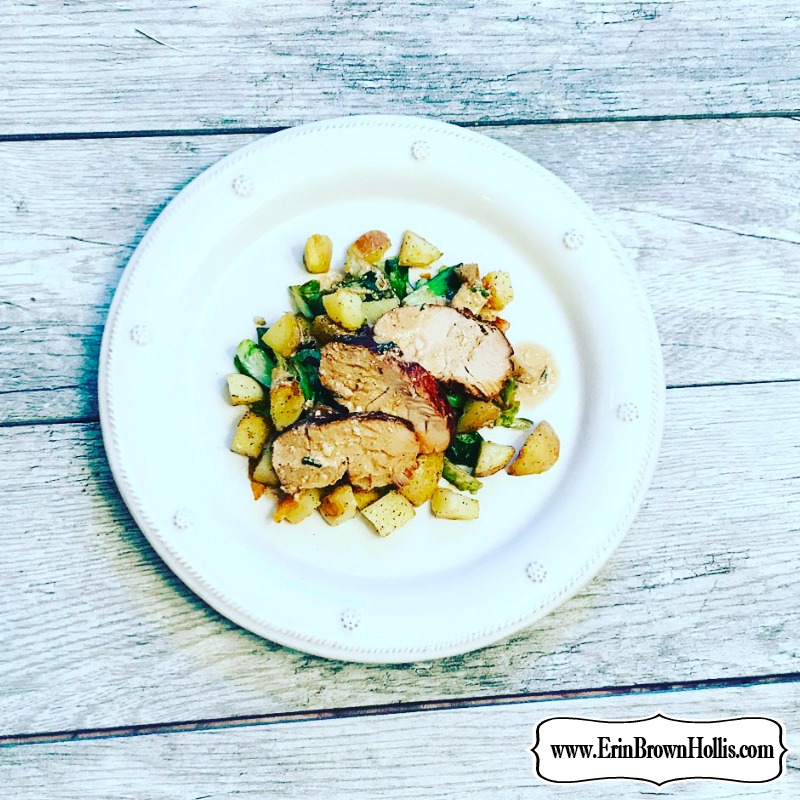 You will need:
Pork Tenderloin
12 ounces of Yukon potatoes
8 ounces of Brussels sprouts
4 tablespoons of sour cream
1/4 ounces of tarragon
1 teaspoon – 1 tablespoon of chicken stock concentrate
Olive oil
Salt and Pepper to taste
Dish Deets:
Prep Time:
Cook Time:
Feeds: 2 adults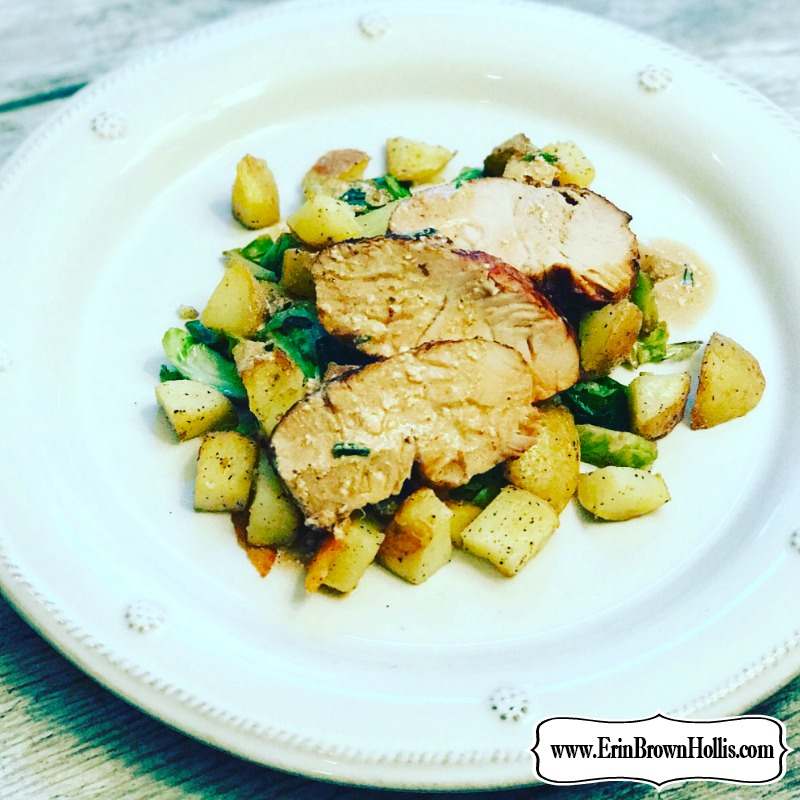 Directions:
(1) Preheat oven to 400.
(2) Dice potatoes into 1/2 inch cubes.  Toss in olive oil and salt / pepper.  Toss in the middle of cooking to ensure even cooking.  Roast in the oven for 20-25 minutes until golden and cooked throughout.
(3) Pick leaves from tarragon and finely chop.  Set aside.
(4) Halve the Brussels sprouts lengthwise, the slice into shreds.  Heat a drizzle of olive oil in a large pan over medium high heat.  Add the Brussels sprouts and cook until softened – this will take about 4-5 minutes.  Remove from pan, cover with aluminum foil and set aside.
(5) Heat another drizzle of olive oil in same pan over medium heat.  Add the pork tenderloin and brown on all sides.  Add salt and pepper for seasoning.  Place in oven (reduced to 350) until pork is cooked throughout and reaches desired doneness.
(6) In the same pan, add stock concentrate, tarragon, and 1/2 a cup of water to the pan.  Simmer until reduced.  Remove from the heat and stir in the sour cream.  Sprinkle with salt and pepper.
(7) To plate, add a layer of potatoes, followed by Brussels sprouts.  Thinly slice the pork tenderloin and fan several pieces on top of the potatoes / Brussels sprouts.  Drizzle the tarragon cream sauce all over the dish.  Serve and enjoy!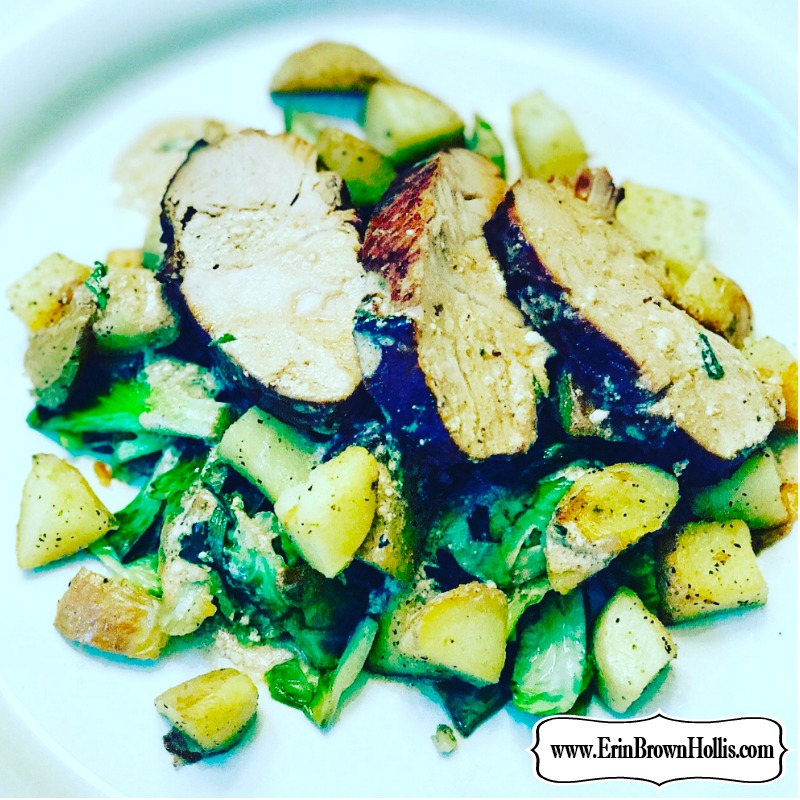 What are you fixin' in your kitchen this week?  Please share in the comments!
Please subscribe to our Monday newsletter for weekly tips, recipes and encouragement! 🙂
http://www.erinbrownhollis.com/wp-content/uploads/2017/09/blogaaaaafeature.jpg
372
675
erinbrownhollis@gmail.com
http://www.erinbrownhollis.com/wp-content/uploads/2016/08/eb_logo2.jpg
erinbrownhollis@gmail.com
2017-09-11 04:56:40
2017-09-11 04:56:40
Tarragon Cream Pork Tenderloin